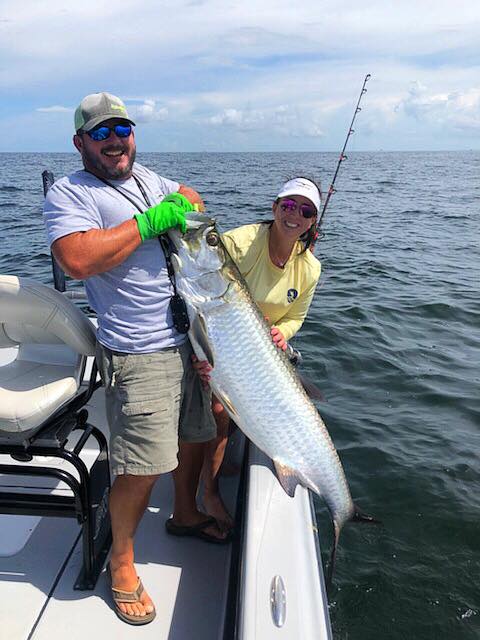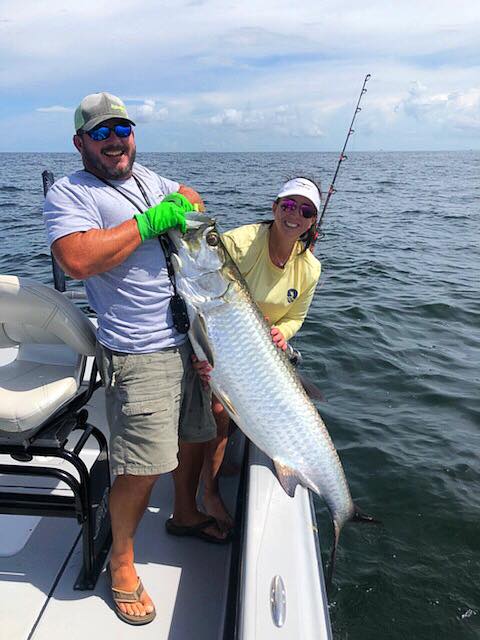 Louisiana is fast becoming known in the Tarpon Fishing Circle as one of the best places in the US to hook a monster Tarpon. Large concentrations of fish migrate into the Venice waters during the summer months of July, August, and September.
Each year numerous fish weighing in over 200+ pound range are caught and released. These beautiful fish are normally not brought to the scales except during tournaments or if they could be a possible world record. I can measure the fish and get a good estimate of the weight. By doing this, I can tell you if the fish would make the record books or should be released. Anglers wishing to have a fiberglass reproduction can use the measurements made by the captain.
While after the big Silver Kings, you might also land a Jack Crevalle, Shark, Cobia, or Bull Red. All will test every muscle in your body and are fun to fight.
Guided Trips:
Trips will normally leave out at safe light and return mid-afternoon.
Pricing is as follows:
$850.00 (includes fuel cost) for 1 to 4 anglers
Please contact us either by phone (985) 637-8901 or by email.
Trip Includes:
Everything except food and beverages. We will provide you with fishing gear and tackle unless you wish to use your own. Make sure you visit the link below for fishing license information and the clothing you should bring.
Click here to see what we recommend you bring for your fishing trip.
See more pictures of our clients! (opens new browser window)
Venice Outdoors Fishing Reservation Form